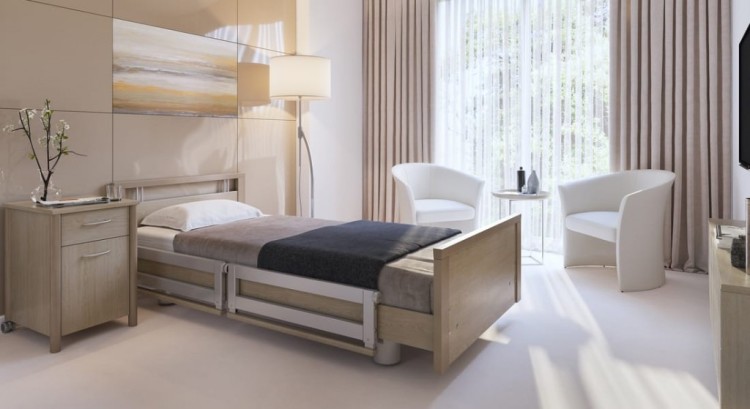 When it comes to the unique considerations made by those with limited mobility, they too often go unnoticed. Firstly, as sleep quality may only be one of such considerations, these same factors should translate to your bed design. From enhancing user mobility and maximising an already compromised level of independence, every bed design should combine both comfort and support. However, for any bed, the main priority should be to ensure that an already difficult condition is not aggravated. However, despite this requirement, buyers seek style- and for many, this means choosing one at the expense of the other.
Multiple profiles; pinpoint priority
When it comes to adults and children suffering from muscular dystrophy, a bed that is able to recline accordingly for many scenarios and profiles is where many buyers wish function met design: However, just as research by
Muscular Dystrophy UK
found that profile beds were an invaluable advantage for boys affected by Duchenne muscular dystrophy, many smart buyers are now enjoying this clinical advantage in a range of bed models destined directly for the commercial market.
Their adjustability also allows for the carer or therapist to perform physiotherapy or postural drainage, which is key for buyers suffering from this condition. In the past, although many buyers and providers recognised the importance of providing specialist bed-types for such individuals within a clinical and hospital-based scenario, never was it thought possible to combine the accessibility of commercial styles and choices with these capabilities.
Midnight injuries deterred by design
For those suffering from dementia and other forms of compromised immobility, one of the first priorities for any bed should be to prevent the risk of falling before it occurs. However, while conventional beds may be a struggle for those in this scenario, smart buyers are beginning to recognise alternatives such as the
Dementia Low Bed
as examples of where condition-specific factors should be integrated directly into bed design. Designed in partnership with experts in the treatment of dementia, the reassurance of padded headboards and side rails reduce the risk of injury from these unwanted bumps and falling is further minimised through its low height; a major risk among this group that designers of these beds recognise, where others do not.
Additionally, while a similar level of protection for those suffering from dementia may have been facilitated by active carers day and night for those who were able to afford such support, these new innovations make this same assurance accessible to all dementia patients by integrating these protections directly into the bed design. Furthermore, many users of such smart bed designs consider this a positive movement for resource allocation within the care sector: less time spent allocating carers to patients with this new protection means an even stronger level of support for those whose condition can simply not be improved by these design changes.
In summary, where condition-specific designs were once reserved for the hospital ward, the now wide-ranging availability of these disability-friendly alternatives today makes a once clinical functionality integrated into every almost every commercial style. With such new designs on the rise, smart buyers are therefore increasingly turning to a provider that can cater for disability in function- but also accessible to the buyer with style in mind.