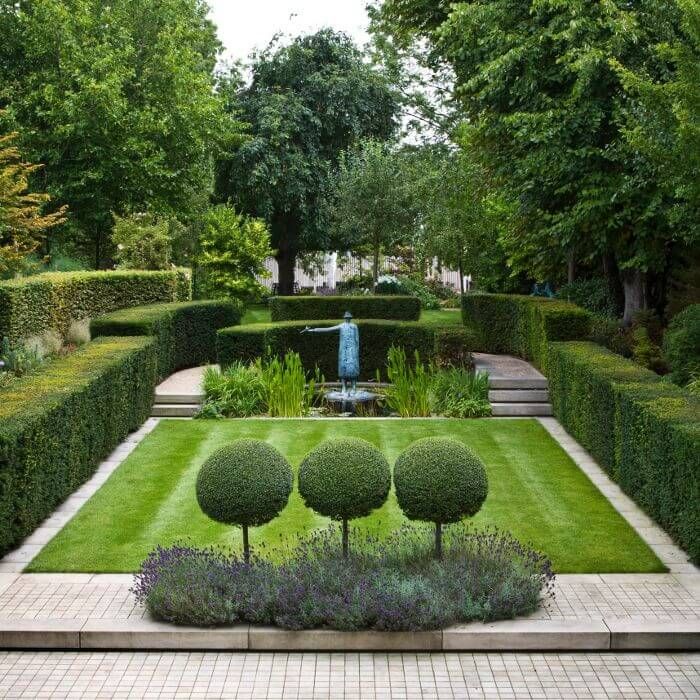 It's no secret that a well-presented property has a better chance of achieving a higher selling price when it's on the market. It's been estimated that even small things like a messy children's bedroom can
knock up to £8000
off the value of a typical house!
So yes, the presentation is important. That means zero mess, making the most out of the spaces available and re-decorating some of the more suspect (or "out there") design choices you or your loved ones have made over the years.
And it's not just the interiors you need to keep on top of. The exterior and garden of your property is the first thing potential buyers see and can have an enormous effect on the mindset these buyers enter your home with and the amount of money they are willing to part with.
What Investment
believes that a nice, well-maintained garden can add 20% to the value of your home! So it's well worth spending a few evenings tidying up your shrubbery and tending to your lawn.
The good news is you don't have to do anything too extreme. The easier a garden looks to maintain, the more desirable it is to new buyers. The prospect of tending to a complex arrangement of exotic flowers can be off-putting, so simplicity really is the order of the day.
Below are a few top tips on how to ensure your garden is up to standard and will maximise the profitability of your property.
Mow your lawn
It sounds obvious, but you'd be amazed how many viewings are arranged without this being done! Neat grass looks appealing and immediately gives an impression of tidiness and order to buyers. The best time to mow is just before your viewers arrive — the smell of freshly-cut grass is homely and enticing.
Garden furniture
It won't matter what you do to the foundations of your garden if the accompanying furniture isn't up to scratch. Get rid of any rusted or damaged pieces and replace them with fresh and sturdy alternatives. Bakker offers an array of good quality
garden furniture
which should fit the bill for most layouts. A relatively inexpensive fix which will make all the difference!
Address any long term problems
Overgrown ivy, leaky ponds and broken greenhouses top the bill for garden issues which we put off the longest. Out of sight, out of mind, I suppose? Before you welcome prospective buyers to your property, ensure these are taken care of. It won't be fun, but if you keep the figure of how much these tasks are worth to your house price in mind, it will help you remember that it will all be worth it!
Paint that fence
People enjoy their privacy, and a large fence can remind buyers that they will get all the privacy they need in your property. Of course, as well as serving a purpose your fence needs to be in good condition. A lick of paint can transform a tired looking piece of fencing and can be done in just a few hours.
Apply these tips and your garden should be ready to go on the market. Remember to keep on top of it whilst the buying process is ongoing and fingers crossed you'll see those improved offers come flying in.
And who knows, you might actually find yourself enjoying the gardening experience as well!