There are some very simple steps to follow, over the course of a weekend, to improve wheelchair access to a property – and it doesn't need to 'break the bank' either. So, whether this is for your own home, a bed and breakfast, or a youth hostel, these minor upgrades can offer major benefits to guests, friends and family.
At the core of the matter is the skid and slip liability of a surface, especially in the UK, whether it's on external decking, car-parking spaces, paths, steps and patio paving, or hallway entrances into a property, washroom and bathroom facilities, or customised bedrooms and sleeping quarters. Here are some (anti-slip) steps to add grip, stability and improved manoeuvrability for wheelchair, walking frame and even walking stick users.
Exterior Surfaces and Access Points
Starting with transport – be it a taxi, car or mini-bus – car park surfaces will benefit from clearly marked 'reserved for disabled parking' spaces.
Anti-slip paints can be used
on several surfaces, from tarmac to concrete, to offer grit underfoot with anti-skid paint additives. Available in a wide range of colours to match the current tarmac 'colour' or highlight the parking space with green or red colouring. Add to that a disabled parking symbol, which can be applied using a stencil and aerosol paint and you're one step closer to an improved access property.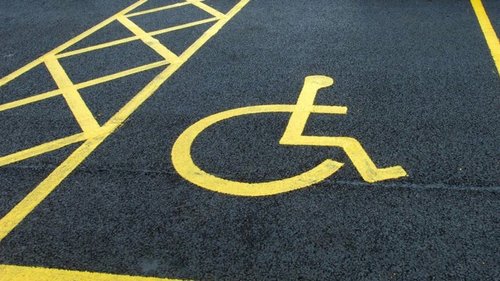 Line marking paints can be used to highlight direct routes to the nearest access point – via pavement ramps - or
fire escape meeting points
.
Access ramps are used to overcome physical barriers, and you may wish to own a portable fibreglass ramp with a heavily textured anti-skid surface. Anti-slip tape can highlight access point areas, too, with permanent anti-slip sheeting (yellow or black) laid down externally or inside the main entrance to further improve the grip for wheels to manoeuvre on in wet and wintery conditions. For areas where there are minimal height steps, use a self-adhesive anti slip tape or anti-slip stair cover sheets.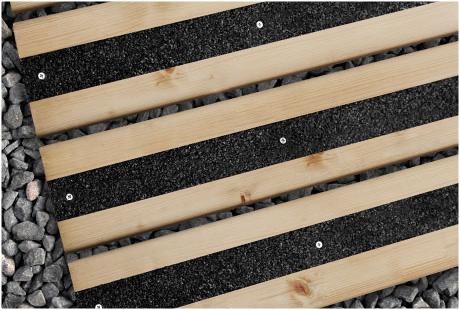 Several hostels and hotels have exterior decking paths, sometimes as access points, where anti-slip convex decking strips can be applied to add grip and security underfoot.
Regardless of scale, anti-slip products are ultra-versatile and scalable to meet external requirements.
Internal Surfaces and Amenities
Public accommodation properties do generally have acceptable wheelchair access and facilities, but like any property undergoing minor renovation upgrades, it can always be improved. From anti-slip floor paints in lobbies, bars, canteens and restaurants, to bedrooms and bathrooms, and anti-slip floor tape for around bathing areas, saunas, massage parlours, changing rooms and washrooms – anti-slip safety measures benefit everyone.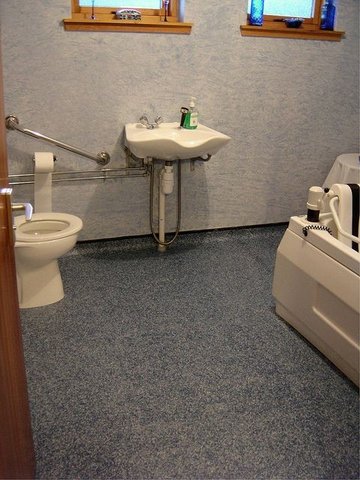 Wet areas have specialist tapes available – for commercial or domestic properties and amenities inclusive of swimming pools and gyms – such as Anglo's anti-slip Tape Aqua, which offers a soft underfoot texture that is ideal for walk in showers and around shower seats.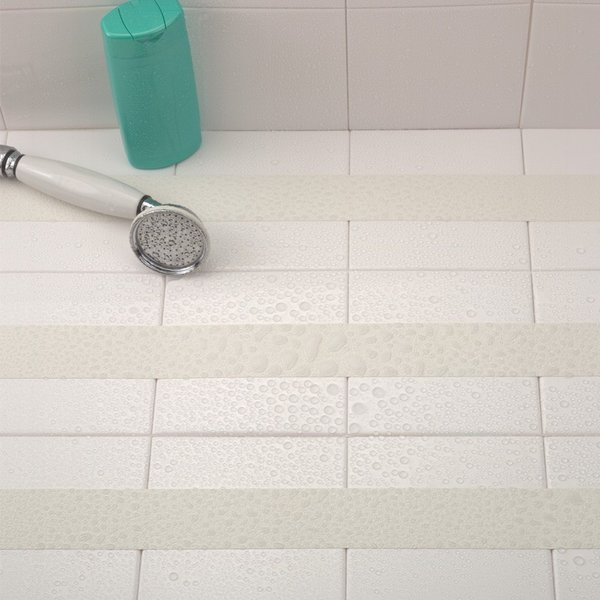 Sikafloor's Comfort range is an affordable and high quality floor paint system commonly used in hospitals, hospices, schools, museums and entrance halls. It is fantastic for social areas, communal spaces and activity centres. Amenities which are looking to extend the accessibility of their classes to wheelchair users would greatly benefit from specialist floor coatings available in 2017.
From the home to schools, and hostels to leisure centres, the range of anti-slip and specialist paints available to improve wheelchair access
and
facility access has grown tenfold in the last five years – and Accessible Property will continue to
bring the latest developments
to you.