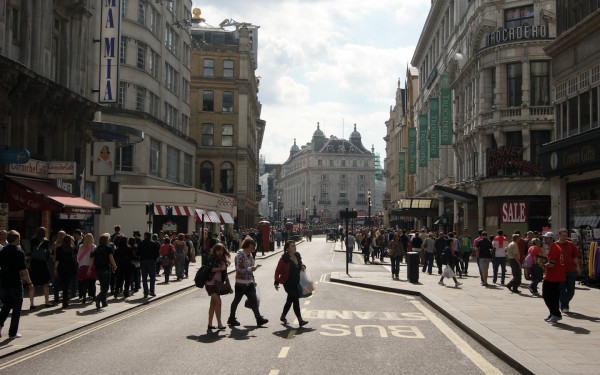 Mayfair has reclaimed the crown from Knightsbridge as the premier residential address in London, with some very exciting developments ahead. Amidst the changes in modern society, economy, lifestyle, political scenery and commercial practices; the exclusive neighbourhood of Mayfair is facing them head on by developing itself and keeping up with the fast pace.
In order to maintain the historical and cultural integrity of the beautiful area, Mayfair has always been limited to about 30 new homes annually in residential developments over the past few decades and construction opportunities are usually scarce. Whereas Knightsbridge has completed a wealth of designer expansions in this time span, initially taking the crown from Mayfair. However, the latest transformation presents several world-class residences, offering the
largest floor size in London at 2,700 sq.ft
.
Embracing modernity while protecting the heritage of the town has always been a challenge for Mayfair, along with enhancing social diversity and being home to the global super wealthy, and offering space to traditional retailers while attracting international designer brands. This growth will help to define Mayfair's place in the wider London and UK economy, all the while, preserving its unique ambience and high-end facilities.
THE DEVELOPMENTS OF THE TRANSFORMATION
The new vibrant Mayfair
is set to provide 160 new apartments at an average size of 2,700 sq.ft the largest average floor plate size in London. 46 percent of these new homes will offer one and two bedrooms and a total of 530,000 square feet of residential space to the area, converting from 480,000 square feet of office space. This development will rival those of Knightsbridge, where ultra-prime developments have been built, such as One Hyde Park and The Knightsbridge, totalling almost 400 new properties. To remain a top global destination, Mayfair must endure the higher presence of construction vehicles over London black cabs until the redesign is complete. With
new housing more critical than ever
, it will be worth the effort.
This residential growth could also be the first of many ultra-prime expansions if the property developers involved are happy with the conditions. An additional 410 homes are set to be built across 21 schemes over the next five years, with developers Luxlo, Native Land, British Land plc, Finchatton, Clivedale, and Caudwell working on the pipeline. These new schemes aim to provide a total residential space gain of 1,300,000 sq.ft, at an office space loss of 650,000 square feet.
MAYFAIR LOOKS TO THE FUTURE WITH OPTIMISM
It's not surprising that the prime area of London is finally receiving development opportunities, with urbanists around the globe in agreement that Mayfair embodies the perfect urban ecosystem blueprint. With a mix of land uses, plenty of open spaces and public transport connections, a strong local economy and cultural capital, and diverse community, the town does offer it all.
Hanover Square and Grosvenor Square, Mayfair's two premier and original squares, also have a design proposal in the pipeline. The proposed plan will restore the squares to their original magnificence and aims to provide the community with more green and open space; a walkable, safe environment; luxury retail and streetside cafes; connected streets; and most of all a more livable neighbourhood, suitable for families.
Peter Wetherell, CEO of Wetherell, is jubilant with the changes and is "privileged to be taking an active part in the new Mayfair and to be instrumental in the ultimate 'luxury retail experience' - buying a home in Mayfair."
With the evolution of Mayfair, optimism is the brightest way forward, and he believes people will look back and see this current period as 'Mayfair's Golden Decade' since it is the most exciting ten years in a century.