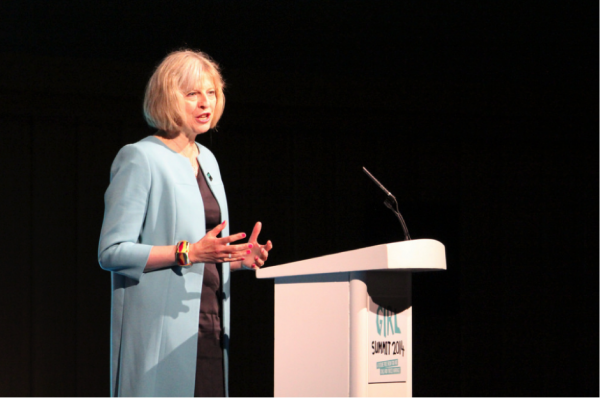 Optimistic and powerful – Britain's new Prime Minister
delivered a statement of intent
, promising to fabricate the country into one that works for all and not just for the benefit of the fortunate few. Despite voting to remain in the European Union (EU), Theresa May is adamant that it is only right she represents the judgement of the majority who expressed a desire for Brexit, therefore reinforcing her "one nation" prophecy and passionate drive to unite the country.
With her new cabinet assembled, can the UK's 2
nd
ever female Prime Minister guide a nation adrift of confidence in its political leaders and their
policies on accessible housing
through a wake of economic ambiguity and insecurity? With her opening gambit centred on inclusivity, enhancing the standards of living and improving access to the
property ladder for disabled people
would embrace this dogma she ardently endorses.
According to a charity report in 2014
, "About 300,000
disabled people
are stuck on housing waiting lists across the UK and are forced to make do in accommodation that does not meet their needs." This emphasises the complete oblivion of the property market to what represents an accessible property. Anything from the width of internal doors to the height of kitchen cupboards are taken for granted, often leaving the disabled population toiling through everyday life in unbefitting accommodation.
The adaptability and practicality of housing is central to allowing disabled individuals to live independently and chase employment opportunities across Great Britain. Consequently, greater measures need to be implemented to raise awareness amongst disabled people and targets need to be established so that all new housing will be built to the Lifetime Homes Standard. This makes property easier to modify in the future and logical from a financial perspective. Property experts the
Open Property recently published an online guide
for builders and homeowners to make their property disability friendly.
Agencies, landlords and property managers involved in housing must go to greater lengths to provide accessible information about disabled peoples' housing options and effective methods to market them. This element can be bolstered through supplementary training for staff, bestowing them with the knowledge of how disabled people facing this predicament feel and enabling them to understand their requirements.
Property listings and websites should highlight fundamental features and be searchable for disabled aspects, as well as additional assistance provided if a disabled individual or family wants to buy or rent a property. Landlords and property managers of houses have a duty under the Equality Act 2010 to make reasonable adjustments to allow for unproblematic living and it is imperative that more precedence is given to this segment of the population.
To achieve this, Britain will need a strong recovery in the construction sector after the knockback of Brexit and innovative collaborations formed between key partners including: housing associations, councils and agencies. Subsequently, this will aid the availability and quality of housing for disabled people.
If Theresa May can make a significant impact in resolving the concerns of disabled people, it will secure her the trust and support of a sizeable quota of the population. It is imperative that no punches are pulled and her-encompassing advocacy is adhered to. In the words of Mrs May herself, "If ever there was a time for the Prime Minister to do a job from day one, this is it."