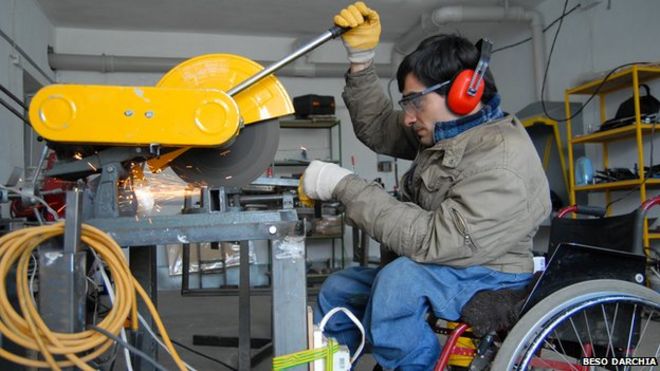 An employer is responsible for the health, safety and welfare of all employees, including those with disabilities. Remember that you can't always tell when someone has a disability and if it doesn't affect their ability to do their job, employees have no obligation to disclose their disability to you.
When you're expanding your business by finding an
industrial unit to let
, you should consider the health and safety risks for all your employees, including those with disabilities. In such a high-risk environment for all employees, here's a guide to what you should consider.
The Law
The Equality Act 2010
states that it is an employer's duty to make 'reasonable adjustments' to ensure equality for disabled people in the workplace. This may mean that there needs to be a change in the way employment is structured, the removal of physical barriers or extra support provided for the disabled worker.
Employers have much to gain from taking on a diverse workforce, especially in the construction or logistics industry so making the adjustments required can ensure you're not discriminating and hiring people on their skill.
Reasonable Adjustments
This term refers to changes that can be made by an employer to ensure that disabled people aren't put at a disadvantage in the workplace compared to non-disabled people. This could mean adjusting work hours or providing a particular type of control on a piece of machinery.
When finding an industrial unit to let, you need to consider whether reasonable adjustments can be made to the space and equipment to accommodate disabled employees. This is something that the
logistics industry has been working towards
, researching the ways in which handling equipment, such as ride-on pallet trucks, reach, counterbalance and picker/stacker trucks can be modified to allow anyone with a disability to be able to operate them.
Risk Assessments
There is no requirement to carry out a separate risk assessment when you hire an employee with disabilities as you should already be managing any significant workplace risks and putting control measures in place to reduce them. If you become aware of an employee with a disability, you should review the risk assessment to ensure that it also covers the risks faced for that employee.
When you're setting up your business in an industrial unit, consider the reasonable adjustments that can be made to ensure the health and safety of your employees with disabilities. If you're looking for other accessible properties, either residential or holiday, take a look on
Accessible Property
to find disability-friendly accommodation.