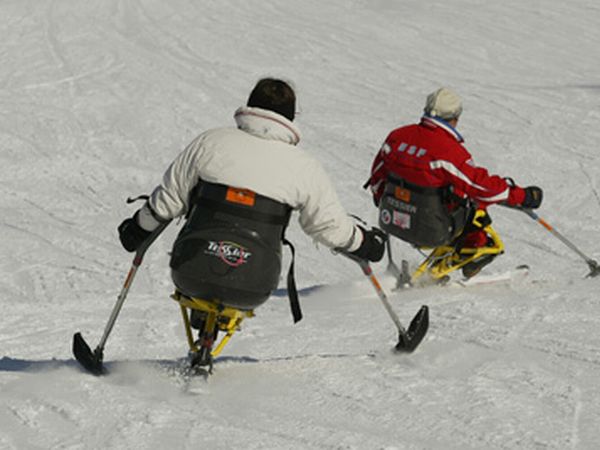 Imagine waking up to pristine mountainous views in France, with nature literally at your front doorstep. You step outside and onto your skis and begin to explore the 425 kilometres of groomed pistes waiting for you.
Investing in a ski property is an ultimate dream for many - but there's no reason you can't live out that dream and turn it into reality. Perhaps you have already been longingly looking at that
ski property for sale in Paradiski
?
You can enjoy great getaways, reliable rental opportunities and capital growth - but there are a few things to consider before investing in a ski property.
ACCESSIBILITY
Accessibility is one of the most important aspects to consider when determining the location of your potential ski property. How far away is it from the airport? Where will you be driving from? What are the transfer times? These are important factors to think about not only for yourself but also if you plan to rent out your property. Renters will look at a number of options and accessibility plays a major role in their decision - especially if they are flying in from a far away country and may not be familiar with local transportation. Fortunately, Paradiski is a popular ski area in France with easy access via the TGV.
HOW FAR TO THE SLOPES
The idea of owning a ski property is to spend as little time as possible on the roads, and more time in the powder! How far is it to the slopes? Do you need further transportation from your ski chalet to the skifield? Or can you ski in and ski out without hassle? The latter is far more desirable. If you plan to rent it out, a ski-in-ski-out property will attract a higher rental price than somewhere which requires a lengthy transfer to the slopes.
SNOW COVERAGE
Don't assume everywhere in the alps has the perfect coverage! Consider the altitude and check what the average snowfall rates are. Properties in low-lying areas will obviously have less snowfall than higher up on the mountains. Look for places that are above 1500 metres. Also, consider the type of terrain, the size of the skifield and how that suits your own skills. It will also hold a wider appeal if there are trails available for all levels, from beginners and families to advanced.
SUMMERTIME ACTIVITIES
While the ski season might be the major reason for investing, don't forget about summertime. You don't want to let your property sit empty through the warmer months so consider what activities are nearby in the summer. Does the area offer good hiking, mountain biking, fishing or canoeing? What attractions are in the region that will ensure guests will want to stay during the off season? 
RESEARCH RENTAL PRICES
Do your homework about rental prices. There are a lot of gains to be made for the right property. Research the rental prices for similar ski properties in the area you are looking to get an idea of what the market rates are. Consider whether you can increase that price based on unique features or better accessibility. Be sure to take high-quality photos in order to promote your property in the best light. Remember what additional costs you might have to pay for maintenance or other services offered through your letting agent such as cleaning.
Whether it's re-sale leasebacks, freehold apartments or a refurbishment project, Ski Invest can turn your dream into reality to get the ski property of your dreams.